This is your Dietitians Week live-hub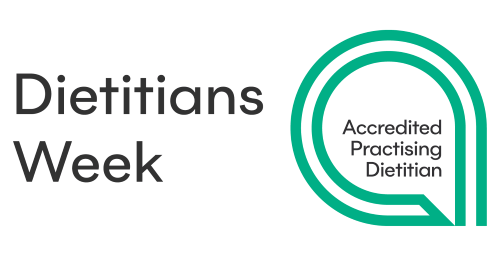 Find new and exclusive content about dietitians and nutrition during Dietitians Week. 
Join our call and celebrate how dietitians improve lives.
Did you know dietitians with the Accredited Practising Dietitian (APD) credential are Australia's most trusted dietetics professionals?
They're university-qualified experts. They take part in ongoing education and use the latest evidence to treat health conditions. When it comes to managing lifestyle through food and nutrition, an APD should be your first port of call. You can find an APD using our Find a dietitian tool.
This Dietitians Week, see an APD and go in the running to have your out-of-pocket expenses covered.
Dietitians Week questions and answers
Test your knowledge this week on how #DietitiansImproveLives. Find new content here every day during Dietitians Week, Monday 20 - Sunday 26 March 2023.
#DidYouKnow? Iron
Question - Which of the following is NOT a source of iron?
a. Pink lady apples
b. Almonds
c. Eggs

Answer - Pink lady apples are NOT great sources for dietary iron intake.

Read more Dietary Iron health advice
More #DidYouKnow quiz answers