The Australian Dietetics Council (ADC) is the governance structure for our accreditation and recognition services and has been operating since 1 July 2009.
The main function of the ADC is to provide independent advice on accreditation and regulation to our Board.
The ADC provides impartial, specialist, and transparent advice on regulation and accreditation matters.
The guiding principles of the ADC are to:
enable transparency for members, clients, health services and the Government
enable separation of policy and operational functions
enable broader representation
enable greater independence thus reducing potential conflict of interest
support a move to a business model ensuring a more sustainable service
support corporate governance principles and enable greater accountability
Composition
The ADC comprises of 9 members that have been appointed by the Board to serve a 2 year term.
The 9 members consist of:
3 senior academic dietitians
3 senior practitioner dietitians
3 external members
Senior academic dietetic members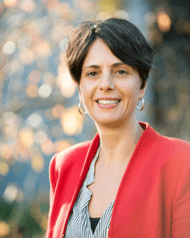 BSc, MNutDiet, MPH, Grad Cert Hlth Prof Ed, PhD, FDA
Claire Palermo joined the ADC in 2018 as an academic member. She is a Fellow of Dietitians Australia and has over 20 years of experience as a dietitian.
Claire has been an academic since 2004 and graduated over 700 students into the profession. Claire is an Associate Professor in the Department of Nutrition, Dietetics and Food and Deputy Director of the Monash Centre for Scholarship in Health Education.
Claire has been awarded a national teaching citation (2016) and teaching excellence award (2017), and a national office for learning and teaching fellowship (2014).
She is an active member of the profession and served on the Board of Dietitians Australia from 2007 to 2011. Claire has forged a research career in competency-based assessment and workforce development. She is Associate Editor (Qualitative methodology) for the Nutrition & Dietetics journal.
PhD, MHlthSc, Grad Dip Nutr Diet, BSc, FDA
Judy Bauer joined the ADC in 2021 as an academic member. She was a member of the inaugural ADC as a practitioner member (2009-2013). Judy is a Fellow of Dietitians Australia (FDA) and has over 40 years of experience as a clinical and academic dietitian.
She is an Honorary A/Professor for the School of Human Movement and Nutrition Sciences at the University of Queensland. She is also the Acting Research Co-ordinator, Nutrition & Dietetics for the Royal Brisbane & Womens Hospital, Queensland.
Judy is a Board member of the Clinical Oncology Society of Australia (2019+) and is an active member of the profession having served on the Board of Directors (1989-1992: 2004-2009) and held the role of Translational Research Leader (2013-2020).
The major themes of Judy's research are knowledge translation, medical nutrition therapy with a focus on disease-related malnutrition and oncology nutrition.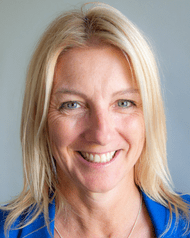 PhD, DipNutDiet, BSc, FDA, Fellow of Sports Dietitians Australia
Fiona Pelly joined the ADC in 2015. Fiona is the Discipline Leader in Nutrition and Dietetics at the University of the Sunshine Coast and was responsible for establishing this discipline. She has extensive experience in curriculum development and review.
She is a Fellow of Dietitians Australia with 27 years' experience, including 20 years in the area of sports nutrition, and has experience in private practice and consultancy to The Wiggles (10 years), the International Olympic Committee (IOC), National Rugby League (NRL) teams, and individual Olympians.
Fiona is internationally recognised for her expertise in food provision at major sporting competition events, and has evaluated the menu for 6 Olympic and 2 Commonwealth Games since 2000.
Fiona is interested in the translation of knowledge about nutrition and nutrient requirements into food and whole diets, diet quality, and eating behaviours. She is also interested in nutrition and dietetic practice, and the relationship to student training.
Senior practitioner dietetic members
BSc, GradDipNutrDiet, AdvAPD
Annabel Sweeney joined the ADC at the end of 2018. Annabel has been a member of Dietitians Australia for over 30 years and has been an Advanced Accredited Practising Dietitian (AdvAPD) since 2008.
Annabel is the Manager of Nutrition at the Women's and Children's Hospital, Adelaide, South Australia (SA) and holds academic status for Flinders University SA.
Annabel has worked in all clinical areas of paediatric and women's nutrition and after 30 years and continues to work in the speciality area of inborn errors of metabolism (IEM).
She has conducted and published research and presented nationally and internationally in IEM and has been actively involved in the Australasian Society of Inborn Errors of Metabolism (ASIEM).
Annabel has been a member of many Dietitians Australia accreditation review teams.
B App Sc/ B. Nursing, MNutDiet, MPH, APD
Andrea Elliott joined the ADC in 2021. Andrea is the Manager, Dietetic and Nutrition Services at Alfred Health a metropolitan health service in Melbourne, Victoria and a PhD candidate at Monash University in the Department of Dietetics, Nutrition and Food.
Andrea has been a Dietitians Australia member for over 20 years and has extensive clinical and leadership experience in a variety of clinical settings. She has a passion for workforce re design and exploration of models of care that are responsive to client need. She project managed Stage 2 and 3 of the delivery of the DHHS allied health workforce project that resulted in the Victorian Assistant Workforce Model.
Her doctorial thesis is focused on design research using the Design Thinking approach, to design a 'patient centred model of nutrition care for weight loss' for patients who co-present with overweight and obesity in the acute hospital setting. The outcomes of this research will inform a framework that will address national health priorities and enhance health system effectiveness to provide dietetic care engineered for the ultimate end-users, patients, while also informing curriculum design to ensure we are producing 'fit for purpose' graduates.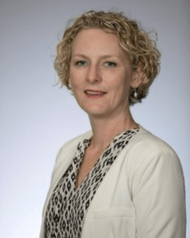 BSc, MNutDiet, Grad Cert Hlth Mgmt, PhD Candidate, AdvAPD
Andrea was appointed to the ADC in 2021 as a senior practitioner. Andrea is an Advanced Accredited Practising Dietitian, an adjunct senior lecturer for La Trobe University and is currently the Allied Health Education Lead for Monash Health.
Prior to her current role at Monash Health, she held joint roles as the Senior Endocrinology Dietitian at the Royal Melbourne Hospital and as Course Co-ordinator of the Dietetics program at La Trobe University.
Andrea brings to the council a wide perspective on health profession education as an academic, clinical teacher and employer. Andrea is currently a PhD candidate who is investigating the use of Entrustable Professional Activities to support competency-based education and work-based assessment in dietetic education.
External members
PhD, BSpPath, MSPA
Simone Arnott joined the ADC in 2021 as the professional education representative. Simone is a Certified Practising Speech Pathologist.
She is currently employed at Speech Pathology Australia as a Senior Advisor of Professional Standards where her portfolio focuses primarily on university accreditation, competency based assessment, professional recognition and qualification assessment. Since commencing at Speech Pathology Australia in 2018, Simone has been heavily involved in the development and implementation of the profession's new Professional Standards and subsequent development and alignment of new accreditation standards.
Simone has previously held senior clinical, professional practice and academic roles in two Australian universities. Simone also works privately; providing training and supervision to speech pathologists in the area of stuttering, as well as providing clinical services to individuals who stutter.
PhD, MPsych (Clinical), BA Hons (Psychology), GDip Tertiary Education Management, GDip Tertiary Teaching
Melissa Davis joined the ADC in 2023 as an accreditation expert from other professions. Melissa is a registered clinical psychologist and a member of the Accreditation Committee of the Australian Psychology Accreditation Council.
Since 2000 Melissa has worked as an academic in psychology and is currently employed as an Associate Professor in the discipline of Psychology and Social Sciences at Edith Cowan University. Melissa has developed, coordinated and taught psychology programs and units across both postgraduate and undergraduate level. She has published research in her clinical area of child and adolescent psychology, as well as interprofessional education, academic integrity and psychological assessment training.
Melissa is an Associate Editor for Frontiers in Psychology – Educational Psychology and is an active member of several national professional organisations related to higher education, including the Higher Education Research and Development Society of Australasia, Australian and New Zealand Association of Health Professional Educators, and Psychology Education Interest Group of the Australian Psychological Society.
MPH DEd
Ann Alder joined the ADC in 2023. Ann's career in nursing and midwifery has provided significant exposure in leadership and high-level operational and educational functions. Her work has incorporated teaching, program coordination and curriculum development in various higher education provider and health practitioner regulation sectors. These activities have often required extensive negotiations with stakeholders within Australian and in overseas settings. An example of her achievements in building collaborative relationships is work undertaken in China and Thailand where her capacities and skills to negotiate collaborative public health education engagements were undertaken in complex environments.
For several years Ann has worked in education accreditation roles. At the Australian Nursing and Midwifery Accreditation Council she was an Associate Director of Accreditation and managed the accreditation functions for many nursing, midwifery and nurse practitioner submissions.
Having achieved a Master in Public Health and a Doctor of Education, Ann was engaged as a consultant to write the Associate Degree in Primary Health and Wellbeing which is a public health focused Higher Education program offered through TAFESA. Upon the program's smooth transition from TAFESA Academic Board approval to TEQSA accreditation, Ann was then engaged to implement and manage the program.
As Australia's peak body for dietitians, we provide support to more than 8000 members and raise awareness about the importance of nutrition in public health.
We accredit university programs to ensure a high standard of dietetics education in Australia. Learn how to accredit your university's dietetics programs.