Our Board is responsible for governing Dietitians Australia. It is made up of 2 Appointed Directors, and 7 Elected Directors.
The President of the Board is elected every 2 years. They are supported by a Vice President and Director Responsible for Finance, who are elected every year.
President
Tara Diversi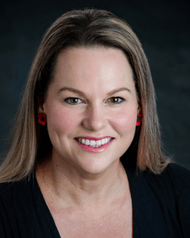 Experience
Tara Diversi is the 17th President of Dietitians Australia.
Tara is an Accredited Practising Dietitian (APD) who has worked in almost all fields of dietetics. She has worked extensively in nutrition and dietetics within the private sector, as a teaching-focussed academic, policy consultancy, communications, and in her current role as CEO of Sophus Nutrition, a digital health company.
Tara holds a Master of Nutrition and Dietetics along with an MBA, PGradDipPsyc, PGradCertPsyc, GradCertEducation and is a Graduate of AICD. As a member of Dietitians Australia since 2003, Tara was awarded the Young Achievers Award (in memory of Joan Mary Woodhill) in 2009, and has previously served as a Dietitians Australia media spokesperson and as the convenor of the Dietitians in Private Sector Interest Group (DIPSIG).
She is the National Dietetic Adviser to the Department of Veterans' Affairs. Tara regularly presents workshops, webinars and lectures for Dietitians Australia, the health sector and corporations and is the author of 3 books on communication for health professionals. She is the co-author of The Good Enough Diet and co-author of the text, Totora's Anatomy and Physiology.
Qualifications
MNutr&Diet, MBA, GradDipPsyc, PostGrapDipPsyc, BHSc, GradCertEdStudies(Higher Ed), APD
Vice-President
Dr Katrina Campbell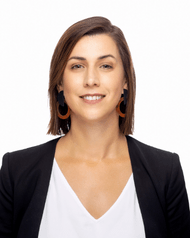 Experience
Katrina is an Advanced APD with a unique combination of expertise in research, clinical dietetics, academia, management and consultancy.
She is currently the Director of Healthcare Excellence and Innovation in Metro North Hospital and Health Service, the largest health care provider in Australia. She leads pragmatic clinical trials and implementation trials measuring patient, health service and economic outcomes. She also has an international profile in renal nutrition and published more than 100 papers in this area.
Katrina is passionate about building the dietetic profession to challenge the status quo, evaluate outcomes and harness opportunities to improve the health of all Australians.
Qualifications
Bachelor of Health Science (Nutrition and Dietetics), PhD, AdvAPD
Director
Jemma O'Hanlon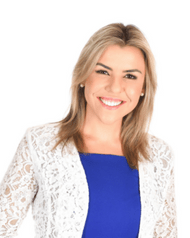 Experience
Jemma is a trusted nutrition expert and an APD with over 17 years of experience across the food production, food service, food manufacturing and public health sectors.
A strategic thinker and with strong business acumen, Jemma has led teams of dietitians in both commercial and not-for-profit organisations. Currently the Senior Food & Nutrition Advisor at the Heart Foundation, Jemma is responsible for driving programs that impact the community on a population level and identifying strategic opportunities to raise awareness of the Heart Foundation's Heart Healthy Eating Patterns, position statements and evidence reviews.
Jemma is renowned for her exemplary written and verbal communication skills, her solution and people-focused approach and strong emotional intelligence. Jemma is deeply passionate about the value dietitians can bring to the community and the role dietitians play as the leading voices of nutrition.
With extensive experience across all media platforms, Jemma has a natural ability to translate complex science into simple and engaging messages that drive behaviour change. Jemma has featured on a range of national broadcast platforms, championing culinary nutrition and demonstrating how food can be both nutritious and delicious.
In her spare time you'll find Jemma amongst nature, out for a run in the sunshine or whipping up delicious meals in the kitchen.
Qualifications
Bachelor of Health Science (Nutrition and Dietetics), APD
Director
Fiona Willer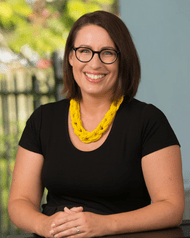 Experience
Fiona Willer is an Advanced Accredited Practising Dietitian who combines academic research, university lecturing and public speaking with creating professional development resources and training for health professionals through her business, Health Not Diets.
Her research areas are dietetic private practice benchmarking, inter-professional learning, health consciousness and dietary quality and the integration of weight neutral lifestyle approaches (including Health at Every Size® and the Non-Diet Approach) into the practice of health professionals, particularly dietitians.
Fiona has served on the boards of international and domestic organisations including HAES Australia, the Association for Size Diversity and Health and now Dietitians Australia. Creator of the innovative Unpacking Weight Science professional development podcast, Fiona has great enthusiasm for both interrogating weight research and overusing food and eating metaphors in everyday life.
Qualifications
B.A. (English & Anthropology), B.HlthSc (Nutrition & Dietetics)(hons), PhD (expected 2020), AdvAPD, AIDN, MAITD
Director
Tracy Hardy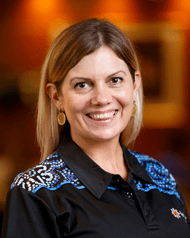 Experience
Tracy Hardy is an APD who combines community-based nutrition, guest university lecturing and public speaking with creating culturally centred workshops, programs, resources and recipe development for community-based, not-for-profit and corporate organisations and training for health professionals through her business, Wattleseed Nutrition, Health and Wellbeing.
Her research experience focuses on the cultural safety of community-based nutrition interventions, traditional food systems and Indigenous food sovereignty. Tracy has held leadership positions on several local and national advisory committees and served on the board of Indigenous Allied Health Australia, a national, member-based Aboriginal and Torres Strait Islander allied health organisation.
Tracy has a great interest in the health and wellbeing of First Nations peoples of Australia. To ensure and support the provision of culturally safe and responsive nutrition and dietetic care and research, as well as strengths-based, community led and community driven nutrition interventions.
Qualifications
Bachelor of Nutrition/Dietetics (Hons), APD
Director
Tracey Spicer
Experience
Tracey Spicer AM is a multiple Walkley Award winning author, journalist and broadcaster who has anchored national programs for ABC TV and radio, Network Ten and Sky News.
The inaugural national convenor of Women in Media, Tracey is one of the most sought-after on stage and online keynote speakers and emcees. In 2019 she was named the NSW Premier's Woman of the Year, accepted the Sydney Peace Prize alongside Tarana Burke for the Me Too movement, and won the national award for Excellence in Women's Leadership through Women & Leadership Australia.
In 2018, Tracey was chosen as one of the Australian Financial Review's 100 Women of Influence, winning the Social Enterprise and Not-For-Profit category. She was also named Agenda Setter of the Year by the website Women's Agenda. For her 30 years of media and charity work, Tracey has been awarded the Order of Australia.
Highlights of her outstanding career include writing, producing and presenting documentaries on women and girls in Bangladesh, Kenya, Uganda, Papua New Guinea and India. She is an Ambassador for ActionAid, Cancer Council NSW, QUT's Learning Potential Fund, SISTER2sister and Purple Our World, and Patron of the Pancreatic Cancer Alliance. Her first book, The Good Girl Stripped Bare, became a bestseller within weeks of publication, while her TEDx Talk, The Lady Stripped Bare, has attracted more than six million views worldwide.
Tracey's essays have appeared in dozens of books including Women of Letters, She's Having a Laugh, Father Figures, Unbreakable, and Bewitched & Bedevilled: Women Write the Gillard Years. Recently, the ABC highlighted Tracey's #metoo work in the three-part documentary series Silent No More, which featured the stories of hidden survivors. In between emceeing and speaking at hybrid conferences and events, Tracey is researching a book on #AIbias.
Qualifications
BBusComm, GAICD, AM
Director
Margot Richardson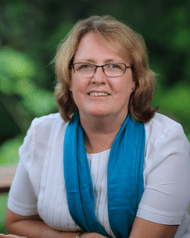 Experience
Margot has been a member of the Dietitians Australia Finance, Risk and Compliance Committee for the past 2 years and was delighted to take up the opportunity to become an independent member of the board in December 2020. Margot is a highly qualified and extremely motivated professional whose dedication to quality outcomes allows her to use her expertise of more than 32 years business and industry experience to support and strengthen companies and organisations. Margot is the Managing Director of Business Mapping Solutions Pty Ltd.
Having gained experience in the industry as a CPA Public Accountant and Chief Financial Officer, Margot expanded her skillset into governance, directorships, and organisational leadership. She now works with businesses and organisations to support governance development, as well as providing financial management and consultation. A key aspect of her business is the provision of tailored strategic and risk advice to NFP Boards and SMEs.
Margot has built a reputation as a director and mentor that can provide expert strategic advice and sound financial guidance. Her ability to connect personally with her clientele has contributed in no small part to her success with Indigenous organisations, and she conducts herself with scrupulous governance and meticulous attention to detail in all her roles.
She is a Graduate of the Company Directors Course, facilitator of AICD courses and has completed the AICD Mastering the Boardroom program.
Qualifications
FCPA, GAICD, FGIA, B.Ec/Asian Studies, Grad Dip Financial Management
Director
Simone Austin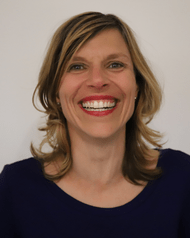 Experience
Simone Austin is an Accredited Practising Dietitian, Advanced Sports Dietitian and published author of Eat Like An Athlete. She brings over 25 years of experience to the Dietitians Australia Board.
Simone was the Senior Dietetic Advisor at Dietitians Australia managing the Advocacy and Policy team and has been a Dietitians Australia media spokesperson for many years. Simone is passionate about raising the profile of the dietetic profession and used her strong leadership skills to do this during her 5 years as president of Sports Dietitians Australia.
She is currently the Chief Health Officer at Healthy Life, chairing the Health Advisory Board, a nutrition ambassador within the food industry and a frequent media presenter. Simone is renowned for her strong verbal skills to translate science into everyday language and her ability to engage people on the journey.
Simone has a track record of success as a sports dietitian working with many of Australia's elite sporting teams in AFL, cricket and rugby league. Her work has crossed many areas of dietetics with industry, aged care, media, community health, sports, private practice and government advocacy and policy.
Simone works to establish positive relationships that create opportunities for the profession.
Qualifications
APD
Director
Lauren Ball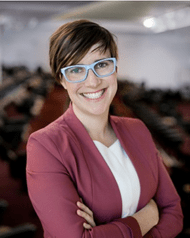 Experience
Associate Professor Lauren Ball is one of Australia's leading primary care researchers. Lauren works with community members, health professionals, education providers, and professional bodies to reach her goal of reorienting primary health care to focus on preventions, rather than cures, so that all people can reach their full potential.
Lauren has published over 130 peer-reviewed articles in highly targeted journals (h-index 29) and has attracted over $4 million from government bodies, non-government organisations and philanthropic foundations. She is Lead of the Healthy Primary Care research team at Griffith University, as well as a member of the research committee for the School of Health Sciences and Social Work. She is also Co-Lead of the Healthy Lifestyles Group at Menzies Health Institute Queensland.
Lauren is an Advanced Accredited Practising Dietitian, National Health and Medical Research Council (NHMRC) Investigator and the Global Strategy Lead at the NNEdPro Global Centre for Nutrition and Health in Cambridge, UK. She sits on the Griffith University Council, as well as on the Strategic Advisory Committee for the Australian Journal of General Practice. She is also an Associate Editor for Family Practice and the Journal of Human Nutrition & Dietetics.
Lauren is a passionate supervisor and mentor, supervising 10 researchers to successful PhD completion, and currently supervising seven more PhD candidates. Within her team, institution and research community, Lauren is an advocate for knowledge translation and impact. She remains active on Twitter, LinkedIn and YouTube and leads regular workshops with the goal of improving research skills and strategic thinking to maximise the positive impact research has on society.
Qualifications
AdvAPD
Our senior management team support our board, staff and members. They work together to advocate for diet and nutrition issues affecting Australians. Learn more about our team.
As Australia's peak body for dietitians, we provide support to more than 8000 members and raise awareness about the importance of nutrition in public health.
Our annual report provides an overview of our financial and non-financial performance and key achievements.