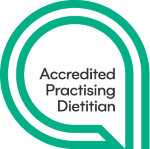 Your Accredited Practising Dietitian (APD) credential is a public guarantee of your dietetic expertise. As an APD, we'll promote you as a trusted professional who helps people be healthy and well.
Gain your credential by joining our APD Program. It's the national credentialing program for dietitians in Australia.
On this page:
Benefits of being an APD
As an Accredited Practising Dietitian, you'll get recognition for your professional qualifications. You'll also get help with your ongoing training and practice standards.
Our APD Program helps dietitians deliver high-quality dietetic services in Australia.
Benefits
APDs are the only dietetic professionals recognised by Australian Government organisations. APDs with a provider number can offer rebates under Medicare and the Department of Veterans' Affairs (DVA).
APDs are the only dietetics professionals recognised by state governments and many private health insurers.
Your APD credential is a public guarantee of your nutrition and dietetic expertise. It tells people you have the best qualifications to give expert nutritional advice. An APD's service is safe, ethical and evidence-based.
A commitment to maintaining your knowledge and skills keeps you on top of your game. You'll study industry trends and log continuing professional development (CPD). All this makes you better equipped to help people with their diet and nutrition.
As Australia's leading voice on nutrition, we advocate for the role of APDs. We raise awareness about the importance of nutrition in public health. As an APD, we'll promote your services and help people find you via our Find a dietitian search
APDs, dietitians and nutritionists
In Australia, all dietitians are nutritionists. But not all nutritionists can call themselves a dietitian.
As a profession, nutritionists aren't regulated and can have limited qualifications.
Dietitians are university educated and qualified to deliver evidence-based services, including:
food service management
group dietary therapy
individual dietary counselling
medical nutrition therapy
Dietitians have the knowledge and skills found in the National Competency Standards for Dietitians.
Learn more about the difference between dietitians and nutritionists.
How to become an APD
For the credential, you must join the APD Program. It's Australia's national credentialing program for dietitians.
How to join
You can join the APD Program if you either:
Hold an accredited Australian dietetics degree.
Hold a mutually recognised dietetics degree from New Zealand.
Have passed our Dietetic Skills Recognition (DSR) process.
To learn more about eligibility, read our APD Policy.
There are 2 ways to join the APD Program.
You can apply for direct entry into the APD Program if you either:
Graduated from your accredited dietetics degree within the past 3 years.
Completed our DSR within the past 3 years.
Have been an active Full APD at some point in the past 3 years.
If you can't apply for direct entry, you might qualify for an alternate pathway to the APD Program.
Our alternate pathways are:
alternate process
delayed entry
If you've taken a break from the APD Program in the past 3 years, you can reinstate your status if you've completed at least 1000 dietetic practice hours over the past 5 years. You'll need to sign the APD declaration and restart your continuing professional development.
If you've been away from the APD Program for more than 3 years, you can apply to rejoin the program via an alternate pathway.
Learn more about how to rejoin the APD Program via an alternate pathway.
Program requirements
All APDs must commit to:
Detailed program requirements are in the APD Handbook on our Member Portal
Some of the requirements
Provisional APDs must complete 12 months of formal mentoring with a Full APD. Working with a mentor is a great way to build your knowledge and professional networks.
All APDs must log 30 hours of CPD each year. Developing a CPD plan and learning goals will help you get the most out of your ongoing learning.
All APDs must agree to work to their scope and follow our professional standards. Our standards help you deliver safe, effective and evidence-based dietetic services.
APDs must declare and maintain 1000 hours of dietetic practice in the preceding 5 years. (Some exemptions apply for new APDs and those who've joined through DSR or RoAP.) When you maintain your recency hours, we know your skills and knowledge are up-to-date.
Types of APDs
Most dietitians will enter the program as a Provisional APD for at least 12 months. You must finish all provisional requirements within 2 years to become a Full APD.
Your status as a Provisional APD is for our internal purposes only. You can use your credential and promote yourself as an APD during your provisional program.
As a Full APD, you will have completed your Provisional APD level. You must meet our program requirements to maintain your APD status.
The Advanced APDs (AdvAPD) credential is for dietitians who are emerging leaders in their field. We recommend you work as a dietitian for at least 5 years before you apply for AdvAPD. AdvAPDs must meet our advanced competency criteria.
The Fellow of Dietitians Australia (FDA) is both a credential and an award. Being a Fellow is about visionary and strategic leadership. Fellows are leaders who continue to grow personally and professionally while encouraging and mentoring others to grow and emerge as leaders in their own right.
To be credentialed, you need to join our Accredited Practising Dietitian Program. How you join depends on when you graduated and if you've worked as a dietitian.
If you're a qualified dietitian who hasn't practised in more than 3 years, our Resumption of Accredited Practice pathway might be your way to become an APD.
Join our community of dietetic professionals as a member of Dietitians Australia. You'll enjoy access to many career-building resources to help in your work.