The Dietitian and Nutritionist Regulatory Council (DNRC) is the governance structure responsible for overseeing the profession's regulatory functions. It aims to protect the public by ensuring practitioners are safe and effective in their practice and to uphold our professional standards. 
The main functions of the Dietitian and Nutritionist Regulatory Council (DNRC) are to:
set the strategic plan for regulatory functions of the profession
define and regulate professional conduct and credentialing standards
oversee complaints against our credentialed dietitians and nutritionists
govern accreditation standards and accreditation of training programs
govern qualifications for entry into the profession
View the DNRC Terms of Reference. 
DNRC composition
The DNRC comprises of 7-9 voting members appointed by the Dietitians Australia Board for a 3 year term.
BSc, MNutDiet, MPH, Grad Cert Hlth Prof Ed, PhD, FDA, PFHEA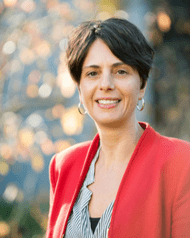 Claire is the Associate Dean Learning and Teaching in the Faculty of Medicine, Nursing and Health Sciences at Monash University in Melbourne, Australia.
As an active Fellow of the profession, Claire has held numerous leadership positions including Dietitians Australia Board Director from 2007 to 2011, current Chair of the Australian Dietetics Council and Associate Editor for Nutrition & Dietetics journal. 
She has forged a research career in competency-based assessment and workforce development and has led the trans-Tasman community of practice for dietetics educators that seeks to advance research and its translation to practice in dietetics education.
Claire has been an academic since 2004 and graduated over 1000 students into the profession. Her exceptional work in this area has been recognised through award of a national teaching citation (2016), teaching excellence award (2017), and a national office for learning and teaching fellowship (2014).
BSc, GradDipNutDiet, AdvAPD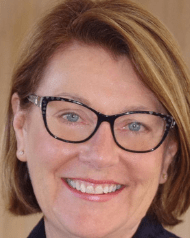 Julie Dundon is an Advanced Accredited Practising Dietitian (AdvAPD) and Director of Nutrition Professionals Australia whose key purpose is to help older people eat smarter and live happier and healthier lives. Julie has collaborated with many organisations exploring nutrition solutions in a range of settings across Australia.
Julie's extensive dietetic career has encompassed the acute care sector, primary health care, food service and management in aged care.
With her significant experience as a Food Services Manager, Residential Site Manager and Consultant Dietitian, Julie has provided valuable insight into the daily challenges faced by Accredited Practising Dietitians in the aged care sector.
Julie has been on the Board of Dietitians Australia including 4 years as President. Currently, Julie is the subject matter lead (aged care) for Dietitians Australia. She is also the Allied Health Professions Australia representative to the Aged Care Clinical Standards Advisory Committee.
BSc, MND, AdvAPD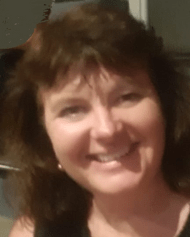 Deanne Harris is an Advanced Accredited Practicing Dietitian (AdvAPD) and Senior Dietitian for the Hunter New England Local Health District (LHD) with nearly 30 years clinical experience as a rural practitioner based in Tamworth NSW.
In her role as profession lead with Hunter New England Local Health District, Deanne oversees dietetics governance across a large and diverse geographical region.
She is a conjoint lecturer at the University of Newcastle and is the Rural Interest Group Co-Chair for the Australian and New Zealand Academy of Eating Disorders. She is also the Vice Convenor for the Dietitians Australia Eating Disorders Interest Group.
Deanne has previously held the role of Vice-Chair of the Dietetics Credentialing Council and is an active accreditation review team member for Australian dietetic education programs.
Deanne is passionate about creating a skilled and safe dietetic workforce, including the importance of clinical supervision for all. She is also an advocate for dietitians in rural practice.
BND, LLB, APD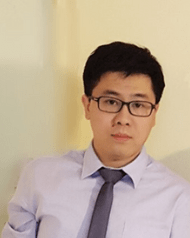 Henry Leung is an Accredited Practising Dietitian with a Graduate Certificate in Science in Medicine and a lawyer admitted to practise by the Supreme Court of Victoria.
Henry has worked as a dietitian across private practice, rural hospital and community nutrition roles, including Community Professional Lead at Monash Health.
He has a strong interest in credentialing, scope of practice, regulation and compliance of the dietetic profession. This interest saw Henry complete a law degree with the University of New England in 2018.
Since his admission to the legal profession as an Australian lawyer and gaining membership with Law Institute Victoria, Henry has worked as a Privacy and Information Release Manager in a Victorian public health service.
BSc, DipNutr & Diet, MPH, GradDipHlthEd, APD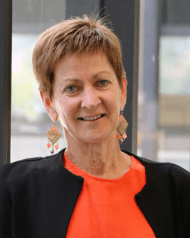 Julie Hulcombe PSM is an experienced Accredited Practising Dietitian and post-doctoral student researching return to work arrangements post-maternity leave amongst allied health professionals at the University of Queensland.
Julie had an extensive career with Queensland Health which included an 11-year tenure as the Chief Allied Health Officer in the Queensland Department of Health. Here she gained significant experience with accreditation and registration standards and systems for the allied health professions.
In 2019, Julie was awarded the Public Service Medal, Meritorious Division for outstanding public service in the area of allied health reform and access to high quality care in Queensland.
Julie is a past President of Dietitians Australia (2005-2009) and has chaired the Dietetic Credentialing Council (2013-2016). Julie is currently a member of the Australasian College of Health Service Management and Services for Australian and Remote Allied Health (SARRAH). She is also a current Director on the SARRAH board.
PhD, AN, RPHNutr.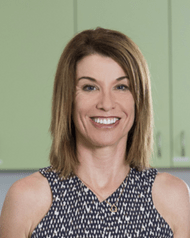 Amanda Devine is Professor of Public Health and Nutrition, Associate Dean Public Health and Occupational Health and Safety, and a research lead within the Edith Cowan University Nutrition and Health Innovation Research Institute (NHIRI).
Amanda is an Accredited Nutritionist with Dietitians Australia and a Registered Public Health Nutritionist with the Nutrition Society of Australia (NSA). She is a member of NSA's Registration Committee and was involved in a joint publication on the development of nutrition science competencies for undergraduate degrees in Australia. She is also on the International Expert Advisory Panel for the World Public Health Nutrition Association review of Public Health Nutrition Competencies Project 2020-2023.
For more than 10 years, Amanda has been a member of the West Australian Schools Curriculum and Standards Authority, Food Science and Technology. Research translation of her work includes:
co-authorship of more than 160 publications
community-based food literacy programs including reaching children through educative nutrition related games
the development of websites and through their implementation, the formation of communities of practice to extend nutrition education to children from early years education and care services through to K-10
With Edith Cowan University collaborators, Amanda has also co-designed short courses to translate nutrition research into practice for health educators.
External members
DCR(London), BA(SocSc), MEdPrelim, PhD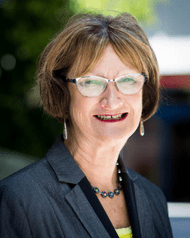 Marilyn brings a depth of experience in accreditation and an intimate knowledge of health science curricula to the DNRC. Marilyn trained as a radiographer in England before immigrating to Australia in 1980.
After leaving private practice in 1985, Marilyn started tutoring at the Royal Melbourne Institute of Technology's radiography course. She also completed a Bachelor of Arts and PhD in education before being appointed as senior lecturer in 1997.
In 1996 the Monash Medical faculty invited Marilyn to create the curriculum for medical imaging, where she headed the Department of Medical Imaging and Radiation Sciences (1997-2019).
By 2005 Marilyn had implemented a masters in medical ultrasound and the country's first graduate entry masters in radiation therapy. During her tenure at Monash University (2013- 2021), she was the Associate Dean Learning and Teaching of the Medical faculty. She was also the Foundation Chair of the Accreditation Committee of the Medical Radiation Practice Board of Australia (2013-2018).
Marilyn is a registered practitioner (retired) of the Medical Radiation Practice Board of Australia. She was awarded the Faculty of Medicine, Nursing and Health Sciences (MNHS) David de Krester Medal for outstanding contribution to radiation sciences, education and research (2020). Marilyn also led the MNHS team that won a 2021 Universities Australia award for programs that enhance learning: curriculum transformation and innovative pedagogy. Upon her retirement in December 2021, Marilyn was conferred with the title of Emeritus Professor in recognition of her service to her field and the continued development of the university.    
GAICD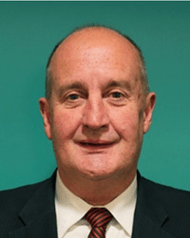 Rod has more than 20 years' experience as a Non-Executive Chairman, Committee Chair, Director and CEO in the health, education and primary industry sectors.
Rod currently holds non-executive director positions with the Pharmacy Board of Australia, and the Australian and New Zealand Head and Neck Cancer Society. He is also a Lay Member with the Health Professional Councils Authority of NSW.
Rod has previously held non-executive director positions with Dietetic Credentialing Council, South Coast Careers College, Networking Health NSW (formerly General Practice NSW) and Nationwide Placements Pty Ltd.
Rod has extensive experience in determining organisations' strategic directions and monitoring all compliance obligations including financial, legal and risk management activities.
As a previous CEO of Services for Australian Rural and Remote Allied Health (SARRAH), Rod managed and engaged with a broad range of stakeholders advocating for consumer health rights of those living in rural and remote communities across Australia. This underpins Rod's strong belief in equitable access to health services irrespective of where people live.
Rod is a graduate of the AICD's Company Directors Course and has been a member since 2006.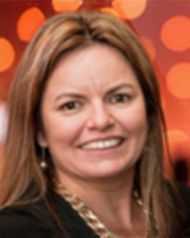 Nicole Turner is a Kamilaroi woman who currently lives in the Hunter area of NSW. She is one of very few qualified Aboriginal community nutritionists in Australia. Nicole is chairperson of Indigenous Allied Health Australia (IAHA), she is also an Adjunct Professor of Nutrition and Dietetics at University of Canberra. Nicole is the Aboriginal workforce Engagement Manager at Rural Doctors Network, NSW. Nicole has worked in the Health sector for over 25 years.  
Nicole has published numerous papers in international journals and presented at several conferences around Australia and overseas on a variety of topics, especially Indigenous health. 
Nicole's passion is nutrition and living a healthy lifestyle. She believes we need to give knowledge to our people about the importance of maintaining a healthy lifestyle and preventing chronic diseases. She is involved with many national, state and local committees and organisations around the country. 
Our professional standards and scope of work for dietitians working in Australia. Our standards ensure dietitians deliver high-quality dietetic services.
These standards describe the function of a dietitian working in Australia. We use the standards to accredit dietetic education and assessment programs. You can use them to understand the dietetic skills needed in Australian health care.
The Australian Dietetics Council (ADC) is the governance structure for our accreditation and recognition services and has been operating since 1 July 2009.