Our prizes are awarded to Dietitians Australia members and students of dietetics. They recognise innovation, research and excellence in dietetics.
Our prizes include the:
Find details of past recipients below. Details on how to apply are on our member portal.
Practice-based Evidence in Nutrition (PEN) Prize
The PEN Prize is awarded to Dietitians Australia members who have demonstrated strength and commitment to evidence-based practice in their practice setting, particularly in challenging circumstances.
Recipients
2021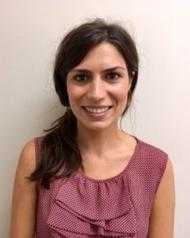 Tayla Robertson
Tayla, a clinical dietitian, was awarded the prize for her work in her hospital on Enhanced Recovery After Surgery (ERAS).
Tayla identified a delay in postoperative feeding in some colorectal surgical patients in her workplace, inconsistent with best practice. Her project has been working on improving this through identifying barriers to implementing early feeding among postoperative colorectal patients. Resulting from this work, Tayla aims to implement a sustainable clinical pathway for diet upgrades in her workplace.
Tayla's application clearly demonstrates her commitment to applying evidence in practice to ultimately improve outcomes for patients.
2017
Sarah Anderson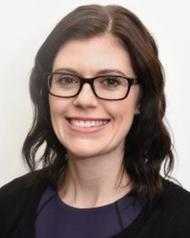 Sarah was awarded the 2017 PEN Prize for her project evaluating the nutrition support protocol for stem cell transplant patients at her workplace.
Sarah identified the lack of a consistent, multidisciplinary approach to nutrition support in the stem cell unit - and that this was an area that could be improved. The project began with a review of the literature, then the evidence base was compared with the current protocols and practice at Sarah's workplace to identify gaps and future improvements.
New nutrition support protocols were developed, implemented and evaluated – and have allowed a consistent, evidence-based approach to nutrition support. The protocol led to an improvement in patient's oral intake, reduced the use of parenteral nutrition, improved team knowledge and dynamics and resulted in cost savings for the hospital. The nutrition support pathway has been published in Clinical Nutrition.
Sarah's work shows how utilising evidence-based practice can improve services. Sarah has now identified a further gap regarding use of enteral nutrition and is now undertaking a randomised control trial looking at enteral nutrition and stem cell transplant.
2016
Shelley Wilkinson
Shelley was awarded the PEN Prize for the project 'Implementing Gestational Diabetes Mellitus (GDM) guidelines into practice'.
This project arose from the fact that there are no Australian GDM nutrition practice guidelines and the observation that many Australian maternal health dietetic services providing GDM care lacked a systematic approach to their health care, potentially resulting in poorer outcomes for women and their babies.
Shelley's prize-winning project evaluated the implementation of a dietetic model of care based on American GDM Nutrition Practice Guidelines in an Australian tertiary maternity hospital. Following implementation of the guidelines, significantly more women received best-practice care, with clinically-relevant changes seen in medication requirements (fewer women receiving pharmacologic treatment). Unfortunately due to a heavy clinical load (so many women with GDM entering the service), only a third of women in the new model of care received individual Medical Nutrition Therapy (MNT), which deviated from best practice (1:1 individualised MNT). This project illustrated the opportunities and challenges of conducting evidence-based implementation research in routine clinical care.
2015
Cystic Fibrosis PEN Working Party led by Nicole Saxby
This prize focuses on the work of a sub-group of 12 dietitians from the Cystic Fibrosis (CF) Interest Group, who in December 2014 had content approved for publication on PEN. The 6 clinical practice questions developed, addressed and submitted to PEN by this sub-group center on mineral management in CF populations
The group have been proactive in sharing their learning and experience with PEN. They've developed step by step guides for each step of the PEN process which they are willing to share with other interest groups and presented their project at the 2015 Dietitians Australia conference in Perth. In addition, Nicole Saxby and other members of the Interest Group have actively advocated for the benefits of PEN at the 2014 and 2015 Dietitians Australia workshop in Brisbane and Perth and at the 2013 DNZ conference in Auckland.
Interest Group members: Nicole Saxby, Andrea Kench, Paul O'Neill, Kirrilee Waterhouse, Natalie Vanderhaak, Jodi Grunert, Denise Wong See, Sarah McKay, Caitlin Arnault, Julie Graves, Audrey Tierney, Susannah King.
The Joan Woodhill Prize for Excellence in Research – Doctorate Prize (NSW members only)
The Dietitians Australia NSW Branch honoured Dr Joan Woodhill's legacy by developing the Prize for Excellence in Research. This prize is awarded to newly graduated Doctorate dietitians and reflects the high esteem that Dr Joan Woodhill is regarded.
Recipients
2022 - Merran Findlay
2021 - Hiba Jebeile
2020 - Amanda Grech
2019 - Dr Lisa Vincze
The top dietetics graduate from each university that offers a Dietitian Australia accredited dietetics program will be awarded a free 1-year membership.
Recipients are announced by the university.
Recipients
2022 - Sisi Jia and Suzannah Ayre
This grant supports an Accredited Practising Dietitian (APD) member to present their research in human nutrition via an oral presentation at Australian-based conferences targeting health care professionals. The grant covers travel and accommodation costs.
Recipients
We celebrate our members and their contributions to the dietetics profession and Dietitians Australia.
Our awards recognise our members and staff for their outstanding service to the profession of dietetics.
Dietitians Australia offers grants and scholarships to members to support further research and study.