Our spokespeople can provide nutrition advice on a range of topics to the media.
Each of our spokespeople has a passion for dietetics and experience working with the media. All our spokespeople are Accredited Practicing Dietitians (APDs).
We have spokespeople available in these states and territories:
Contact our Media Officer to get in touch with one of our spokespeople.
Australian Capital Territory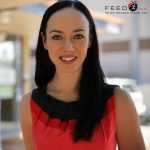 Lisa Donaldson (ACT)
BEdu, M Nutr & Diet, APD AN
Areas of interest:
allergies and intolerance
body image
children's health
cooking
family nutrition
healthy lifestyle
nutrition education
sports nutrition
recipe and menu development
weekly food planning and organisation
weight loss
Lisa is an APD who commenced her career as a school teacher. With qualifications in education and dietetics, Lisa has successfully combined both careers, teaching students at the University of Canberra, Canberra Institute of Technology and the Australian Defence Force Academy. 
Lisa juggles a variety of roles and has built a successful dietetic practice FEEDinc. with a team of senior and emerging dietitians. She is the Nutrition Lead and Recipe Developer at Michelle Bridges 12 Week Body Transformation Program where she has helped expand the number of calorie levels offered and prompted recipe development and meal planning for a variety of nutritional needs. 
Lisa is a skilled presenter, presenting for a number of organisations including Nutrition Australia and the ACT Department of Health. She writes for a variety of online sites and has extensive experience in radio and television interviews. Lisa has recorded a children's album and has recently written a book under the guise of The Food Detective to help educate children about nutrition through song and story. 
New South Wales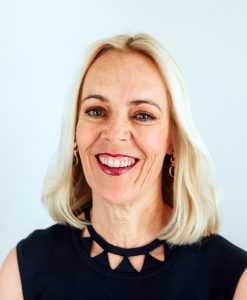 Laureate Professor Clare Collins (NSW)
PhD, BSc, Dip Nutr&Diet, Dip Clin Epi, AdvAPD AN
Areas of interest:
children's health
cystic fibrosis
evidence-based practice
family nutrition
nutrition research methods.
weight loss and fad diets
Laureate Professor Clare Collins is a Fellow of Dietitians Australia, Fellow of the Australian Academy of Health and Medical Sciences, and Nutrition Society of Australia. 
L/Professor Collins hold an NHMRC Level 3 Leadership Research Fellowship (2022-26) and has published over 450 publications and supervised over 35 Higher Degree Research candidates to completion. L/Professor Collins' research focusses on personalised nutrition technologies and programs evaluating impact on diet-related health across life stages and chronic disease. 
L/Professor Collins is a sought-after nutrition science media commentator and is the most read Australian author on The Conversation with more than 12 million readers globally. She co-created the EdX Massive Open Online Course, The Science of Weight Loss - Dispelling Diet Myths, completed by more than 63,000 people across 180 countries.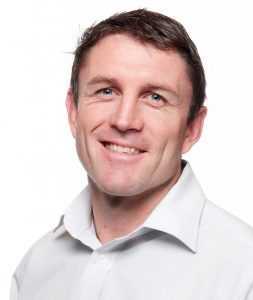 Dr Trent Watson (NSW)
PhD, BHSc(N&D), APD AN
Areas of interest:
diabetes
obesity
fad diets
general nutrition
men's health
nutrition and fatigue
sports nutrition
vitamin and mineral supplements
Trent is the principal consultant dietitian of Ethos Health, a Newcastle-based multidisciplinary allied health business.
Trent has completed a PhD at the University of Newcastle, which looked at oxidative stress, antioxidants and exercise. He is continuing his research interests in obesity, workplace health and fatigue.
Trent has extensive consulting experience. He has worked with a diverse range of individuals and groups from coal miners to elite athletes.
Trent is a sought-after speaker and media commentator. He's passionate about providing accurate nutrition, health and lifestyle information that cuts the confusion and can be used in the real world. He has been a Dietitians Australia spokesperson since 2001.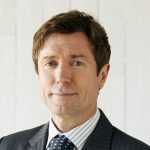 Dr Alan Barclay (NSW)
Cert III (Commercial Cookery), BSc, Grad Dip Dietetics, PhD, APD AN
Areas of interest:
diabetes and pre-diabetes
carbohydrates (sugars, starches, maltodextrins and dietary fibre)
food allergy and intolerance
food law (for example, labelling)
food science and commercial cookery
heart disease and stroke
metabolic syndrome
overweight and obesity
Alan is an APD and nutritionist, with over 25 years of experience. He completed a Certificate III in commercial cookery in 2018 and is also a qualified chef. He completed a PhD at the University of Sydney in the mid-2000's on the association between glycemic carbohydrate (for example, sugars and starches) and the risk of developing lifestyle-related diseases (for example, type 2 diabetes and heart disease) and continues to conduct research in this area. 
Alan has extensive experience as a consultant and also works in clinical dietetics maintaining a private practice in Sydney since 1995. He is able to translate complex nutrition science in to practical advice for people from all walks of life and is able to help with the development of new foods and recipes. 
Alan has been a Dietitians Australia spokesperson since 2004. He has given interviews for a broad range of newspapers, magazines, radio and television stations. He has authored or co-authored nearly 40 peer-reviewed articles and has presented the research at scientific conferences around the globe. Alan is also the author or co-author of 5 books for consumers and manages a blog on healthy eating.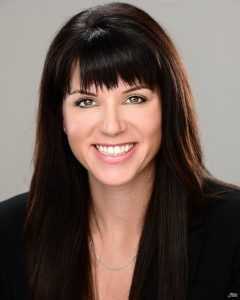 Kate Gudorf (NSW)
BA (Telecommunications), MSc (Nutr&Diet), APD AN
Areas of interest:
diabetes
food and cooking
general nutrition
obesity
sports nutrition
wellness and prevention
weight loss and weight management
Kate is an APD and a Credentialled Diabetes Educator. She is currently working with Diabetes NSW & ACT delivering education programs across Sydney and NSW.
Kate has more than 10 years of experience working as a dietitian, with much of her experience in diabetes, weight management and behaviour change. She has also worked in private practice and in corporate health, working one-on-one with individuals and delivering group education. She has developed weight loss and behaviour change programs for corporate health and written for a variety of publications and audiences. 
Kate takes pride in her ability to facilitate group education, teach and elicit behaviour change using a patient-centred approach, help others to identify their agenda, motivation and goals. She is skilled at being able to translate scientific evidence for a general audience and in presenting to groups, large and small. 
She has been a Dietitians Australia spokesperson since 2012.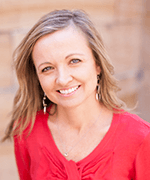 Nicole Dynan (NSW)
MND (USYD), B.A.(psychology) Dip Sc. Dip Ed. Cert. E.M. APD, AN, Accredited Sports Dietitian
Areas of interest:
food intolerances and FODMAPs
gut health
IBS
sports nutrition
vegetarian / vegan diets
workplace health and nutrition
weight management and the psychology of eating
Nicole Dynan is an APD, Accredited Sports Dietitian and the Founder and Director of The Good Nutrition Company. Nicole is known as 'The Gut Health Dietitian', with expertise in gut health and food intolerance. She is one of a handful of dietitians in Australia with qualifications in dietetics and psychology. 
Since opening her doors in 2013, Nicole has pioneered the first Employee Assistance Program (EAP) telehealth nutrition service in Australia and established a network of busy private practice clinics across Sydney. During this time, her team of dietitians have reached and helped over 30,000 individuals and hundreds of corporate organisations. 
Nicole is a guest lecturer for the University of Sydney and the University of New South Wales. 
Prior to becoming a dietitian, Nicole worked as a senior manager in the chronic disease management division for Merck, Sharp & Dohme (MSD) pharmaceuticals.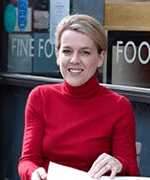 Jane Freeman (NSW)
BSc.Grad.Dip.Diet&Nutr. IOC Dip.Sports.Nutr. Cert.Paed.Nutr. M.Mgt. APD, AN, Accredited Sports Dietitian
Areas of interest:
cancer nutrition
creative menu development (professionally-trained cook)
gastrointestinal function
malnutrition
school food
sports performance
weight management
women's health
Jane is a highly-regarded APD with more than 20 years of experience. She now runs her own practice 'CANutrition' and works as a senior dietitian for Cancer Fit, Australia. Her website includes posts, updates and tips, and features her CANcook recipe program. 
Jane commenced as a Dietitians Australia spokesperson in 2018, after having spent more than 12 years working abroad in London and Singapore. Whilst in London, Jane became known as one of London's most-trusted dietitians, with regular appearances on BBC breakfast, radio and interviews in The Times, Guardian and Daily Mail. She was also awarded a British Medical Association prize for her cancer nutrition book 'How To Eat Well When You Have Cancer'. 
After moving to Singapore, Jane established a busy private practice called Food Equation, ran the Berlin marathon and became involved in working with international schools to help them transform food cultures and menus. This included the development of a 'Good To Go' canteen, which featured on the Asian TV show Food Detectives as it shared how to get high school kids eating and engaging with good food choices. Jane was accredited to the menu development of Singapore's first healthy fast food café, called YOLO. From this work, Jane is also often contacted by Asian media outlets requesting an interview or comment. 
Jane's media style is to bridge the complexities of nutrition science and the myriad of individual needs, with what are 'penny drop' type messages that make sense, excite and (if needed) help nudge people toward doable next steps.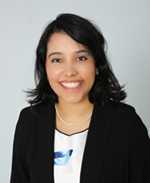 Dr Anika Rouf (NSW)
PhD, BBiomedSc, MNutrDiet, APD, AN
Areas of interest:
body image
family nutrition
food and cooking
general nutrition
healthy lifestyle
weekly food planning and meal preparation
weight loss and weight management
wellness and prevention
women's health
workplace wellness
weight loss and weight management
Dr Anika Rouf is an APD who completed her PhD at the University of Sydney. Her area of research investigated social media use to improve the eating habits of young adults. 
Anika is passionate about healthy home cooking and working towards small sustainable behaviour changes. She also has a particular interest in communicating nutrition using digital platforms. She currently teaches at 2 universities and runs a virtual practice that is focused on women's health and disordered eating. 
Anika has been interviewed on national television and is frequently quoted in digital media such as SBS Food, House of Wellness and Body and Soul. She has written pieces for Men's Muscle and Health and PostScript magazine. She has also been involved in radio interviews, including with Dr Karl on BBC Five Live and ABC Perth, as a NSW semi-finalist with FameLab.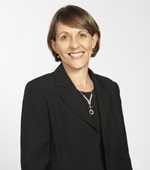 Queensland
Kate Di Prima (QLD)
BSc, M Nutr & Diet, APD AN
Areas of interest:
children nutrition
diabetes
general nutrition
weight management
Kate has her own private practice in Brisbane. She has experience working with industry, corporations, hospitals, nursing homes and correctional centres. 
Kate has a particular interest in childhood and family eating. In 2005, she published 'The ultimate lunchbox and dinner meals for healthy kids' and has since published 2 cookbooks. 
Kate has been a Dietitians Australia spokesperson since 2003. She previously held the position of Media Liaison Dietitian with Dietitians Australia. Kate regularly works with the media – both locally and nationally. She has appeared on Brisbane Extra, Sunrise and the Today Show and has recently been interviewed by the Herald Sun newspaper, Choice magazine, and NineMSN online. Kate writes a regular nutrition column for Practical Parenting magazine.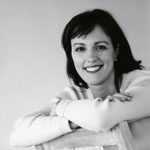 Maria Packard (QLD)
BSc, Grad Dip Nutr & Diet, APD AN
Areas of interest:
children
diabetes
healthy lifestyle
sports nutrition
Maria is the nutrition manager for the Heart Foundation Queensland and a lecturer at the Queensland University of Technology. She has spent a significant amount of her career working with Diabetes Australia (Queensland), and running nutrition education programs for health professionals and the wider community, including school-aged children, catering and nursing home staff, and sports persons. Maria has been a member of various Queensland Health working groups and co-initiated the first Dietitians Australia Diabetes Interest Group in Queensland. 
Maria became a Dietitians Australia spokesperson in late 2009. She has been interviewed by many media outlets including the Sydney Morning Herald, ABC Health online, and Women's Health and Fitness magazine. Prior to becoming a Dietitians Australia spokesperson, Maria was a regular contributor to the Diabetes Australia publication In Queensland.  
South Australia
Themis Chryssidis (SA)
MND, Grad Cert Human Nutr, B Psych, Cert IV Personal Training, APD, AN
Areas of interest:
allergies and intolerance
culinary nutrition
eating disorders and disordered eating
gastrointestinal conditions
mental health
weight loss
Themis Chryssidis has a Masters of Nutrition and Dietetics, a Bachelor of Psychology, a Graduate Certificate of Human Nutrition, a Certificate IV in Training and Assessment, a Certificate IV in Fitness and is the managing director of Sprout. 
In 2011 he co-founded Sprout, a 100% hands on interactive cooking school, followed by Sprout Health Studio in 2015 and Sprout Training in 2017. 
In 2016 Themis co-authored his first cookbook, 'Quick. Easy. Healthy.' It is packed with simple, everyday healthy recipes, that over 5 years have proved a hit at Sprout cooking classes. 
In 2017 Themis was awarded the Young Achiever award by Dietitians Australia. A national award which recognises leadership, innovation, service and contribution to the profession. 
Themis co-founded Lou's Place in 2020, a contemporary Mediterranean-inspired restaurant in the Barossa Valley. Followed shortly by eleven, a sophisticated and refined open-air bar in the Adelaide CBD, and eleven restaurant which launched in August 2021. 
Themis is a regular contributor for SA Life Magazine, ACH Group, 9Coach and Health Partners. 
Themis consults privately at Sprout Health Studio where he works in eating disorders, allergies and intolerances. He is a dedicated and passionate dietitian who promotes healthy, nutritious and delicious eating through practical advice. When Themis is not at Sprout you'll find him cooking, eating, drinking wine or playing or watching some kind of sport!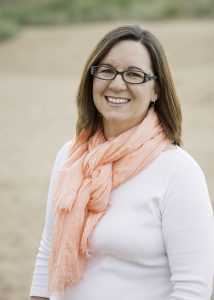 Natasha Schilling (SA)
BSc, BAppSc (Human Mvmt), BND, Grad Cert Health (Diabetes Mgmt & Edu), APD, AN
Areas of interest:
Aboriginal and Torres Strait Islander nutrition
breastfeeding
childhood nutrition
diabetes
food allergies and intolerances
Natasha is an APD who has lived and practised in the Northern Territory for over a decade. She commenced her dietetics career as a Public Health Nutritionist working in remote First Nations communities in the Katherine region, before moving into clinical dietetics in Alice Springs. She has diverse experience in paediatric and adult dietetics and across community and public health, as well as clinical services.
Natasha has a keen interest in childhood nutrition and encouraging healthy eating habits early. She has 3 food-lovers to nurture in this area — the younger 2 encourage her to put her skills and knowledge into practice regularly!
She believes in providing accurate and easy-to-understand nutrition information to the public and debunking nutrition myths. Natasha has been a Dietitians Australia spokesperson since 2011. She had done a range of interviews, including with NineMSN online, Choice and Good Health Magazine. 
Tasmania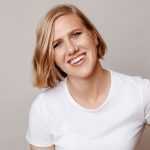 Milly Smith (TAS)
BHlthSc MNutrDiet APD
Areas of interest:
eating disorders
fad diets
general nutrition
nutrition and mental illness
Milly is an APD and runs her own private practice 'Fig Nutrition' in Hobart, Tasmania. Milly also works clinically out of Hobart Private Hospital and St Helens Private Hospital. She has a special interest in diet and mental illness and regularly sees clients for eating disorders, weight management, chronic disease management and gastrointestinal disorders. Milly also takes group sessions on mood and food, healthy ageing, and healthy eating after cancer treatment. 
Milly is passionate about giving individualised and sustainable advice, as well as de-bunking food myths and fad diets.  She has been a Dietitians Australia spokesperson since 2017, where she has been able to work with a number of media outlets to provide evidence-based comments for a variety of nutrition topics. 
Victoria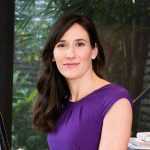 Melanie McGrice (VIC)
BScNutr, Hons, MNutrDiet, AdvAPD, MAICD
Areas of interest:
fad diets
fertility
pregnancy
weight management
women's health
Melanie McGrice is a fertility and prenatal dietitian.  She is an adjunct academic at Swinburn University, works clinically at St Vincent's Hospital and provides coaching and mentoring to other healthcare professionals with an interest in Early Life Nutrition.
She runs the 'Nourish with Melanie' YouTube channel, is an ambassador for Compassion's 'Mum's and Bub's Nutrition Clinics' with her team sponsoring one in Tanzania and she won the coveted 'Dietitian of the Year' in 2018. 
Melanie is passionate about helping the media provide evidence-based nutrition information and has been involved in light-hearted blogs to demanding scientific debates.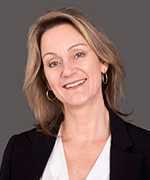 Lisa Renn (VIC)
MND, Grad Dip Nutrition, BAppSc (Phys Ed), APD AN
Areas of interest:
behaviour change therapies
diabetes
children and family nutrition counselling
heart disease
general nutrition
overweight/obesity
Lisa has worked as a Community Health Dietitian for more than 18 years. She runs a private practice 'Body Warfare Nutrition' and has published 2 books 'Body Warfare – the Secret to Permanent Weight Loss' and 'Diet Proof your Kids".
Lisa was a member of the working party which developed Dietitians Australia's 'Best Practice Guidelines for the Treatment of Overweight and Obesity'. She is an Accredited DAFNE (Dose Adjustment for Normal Eating) facilitator and has a background in secondary school education. Lisa is passionate about using behavioural therapy strategies to help patients achieve health outcomes. 
Lisa loves public speaking and is known for her sensible, down-to-earth style. Her expertise is around weight management, motivation and behaviour change. She has developed many easy to use tools to assist her clients and other health professionals working in the diet space. 
Lisa has been a Dietitians Australia spokesperson since 2008. Her media interviews include for Women's Health, Wellbeing and That's Life magazines, Body + Soul, and The Age and the Herald Sun newspapers. She has been interviewed for numerous radio programs as part of her role as a Dietitians Australia spokesperson and has previously appeared on the Channel Nine programs National Nine News and A Current Affair.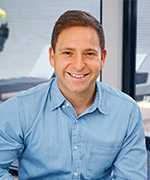 Joel Feren (VIC)
BBNSc (Hons), MSc (Diet), APD, AN
Areas of interest:
aged care
diet trends
food myths
general nutrition
men's health
Joel is an APD with a background in biomedical sciences. He is a media dietitian, recipe developer and nutrition consultant. 
Joel gives credible and evidence-based health communications. He works closely with the food industry to help drive meaningful change. Nutrition is too important to be an afterthought for food brands and businesses. 
He has had experience working in sports nutrition, aged care and corporate health. Joel's main areas of interest are men's health, nutrition in the senior years and diet trends. Further, he has a passion for the role of diet in the prevention and management of chronic disease.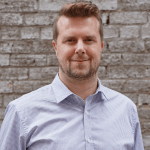 Tim McMaster (VIC)
BHlthSc MNutrDiet APD AN ASD
Areas of interest:
food and dietary trends
men's health
sports nutrition
type 1 and type 2 diabetes
weight management
Tim is an APD and an Accredited Sports Dietitian. Tim works in the area of type 1 and type 2 diabetes and currently works with Diabetes Victoria, where he enjoys a diverse role as a dietitian. This includes running various diabetes-specific programs, speaking at public events, conducting live webinars and writing articles for media publications. Tim is an accredited OzDAFNE facilitator, which is a comprehensive group program for adults living with type 1 diabetes. 
When Tim isn't working he can be found drinking coffee, watching live sports, exercising and taking his dog (Iverson) to the park or beach!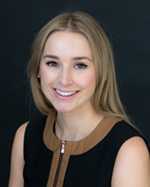 Felicity Curtain (VIC)
MNutrDiet, BFSc&Nutr, GradCert Comms, APD.
Areas of interest:
fad diets
food and cooking
food and nutrition trends
vegetarian eating
A love of food, cooking, and healthy eating inspired Felicity's career as a dietitian. She has experience working across a variety of areas, including nutrition communications, marketing and food regulations. 
Felicity prides herself on keeping 'in-the-know' about food and diet trends and is highly passionate about spreading evidence-based nutrition messages in an easily digestible manner.
Felicity has a broad range of media experience, having appeared regularly on 3AW and Health Care Professional Radio, as well as in print media such as Woolworths Fresh and Eat Well magazines. Having previously worked as Dietitians Australia's Media and Marketing Dietitian, she has a keen appreciation for working with journalists to share credible nutrition information. 
As a Nutritionist at Woolworths Supermarkets, Felicity is particularly passionate about influencing healthier lifestyles by means of nutrition education, healthier recipe inspiration, and product reformulation. 
Western Australia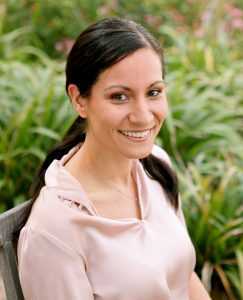 Charlene Grosse (WA)
BSc, (Nutr & Food Sci), Post Grad Dip Diet, AdvAPD, AN, MHCM
Areas of interest:
bariatric (obesity) surgery
gastrointestinal disease
fad diets and the non-diet approach to weight management
FODMAPs
food intolerances
irritable bowel syndrome
Charlene has diverse experience in both the private hospital (Manager Allied Health) and private practice settings. She is the principal dietitian of Specialised Nutrition Care, a Perth dietetic practice with expertise in gastrointestinal disorders, FODMAPs and bariatric surgery.
She is well respected for her expertise as a bariatric and gastrointestinal dietitian. Charlene was a key driver in establishing the WA bariatric dietitians working group and the Dietitians Australia National Bariatric Interest Group and was awarded the Dietitians Australia Award of Merit (WA Branch) for her work in this area. 
Charlene is passionate about helping people understand the practical dietary management of diseases through a person-centered approach. 
Charlene has been a Dietitians Australia spokesperson since 2012. In this role she has been interviewed for national newspaper articles, magazines and radio programs and has previously featured on the Channel Nine news.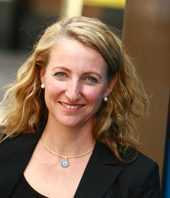 Margaret Hays (WA)
BSc Post Grad Dip Dietetics, Post Grad Dip Diabetes Ed, APD AN
Areas of interest:
diabetes
general nutrition
family eating
weight loss
Margaret works in private practice in Perth. She consults to individuals, industry and corporations, and also writes nutrition education material. Margaret has previously worked as a nutrition consultant in Asia, and is a qualified diabetes educator.
Margaret has been a Dietitians Australia spokesperson since 2004. She is able to translate nutrition science into practical information for the public and does so in a very personable way. 
Margaret has worked with national television, including news and current affairs programs, and radio, such as Triple J's Hack program. She is frequently quoted in the West Australian newspaper, and has been interviewed for a range of publications including Good Health magazine and NineMSN online. 
Get in touch
If you have questions about our spokespeople contact our Media Officer:
Dietitians Australia is the leading voice in nutrition and dietetics in Australia. Our mission is to champion the professional nutrition and dietetic workforce to empower people and communities.