We call on candidates in the 2022 Victorian election to increase access to Accredited Practising Dietitians across the health system including in mental health services and public hospitals.
We also call on the government to commit 5% of the health budget to preventive health. By reducing chronic disease and improving the health of Victorians, we can reduce pressure on hospitals and their staff, and support public health.
Read about our priorities in our briefing paper.
Scorecard
We asked the Victorian Labor Party, the Liberals and Nationals and the Victorian Greens to complete an election scorecard, rating their commitment to our 3 key election requests.
These included the areas of mental health, public health and the dietetic workforce.
Download the scorecard.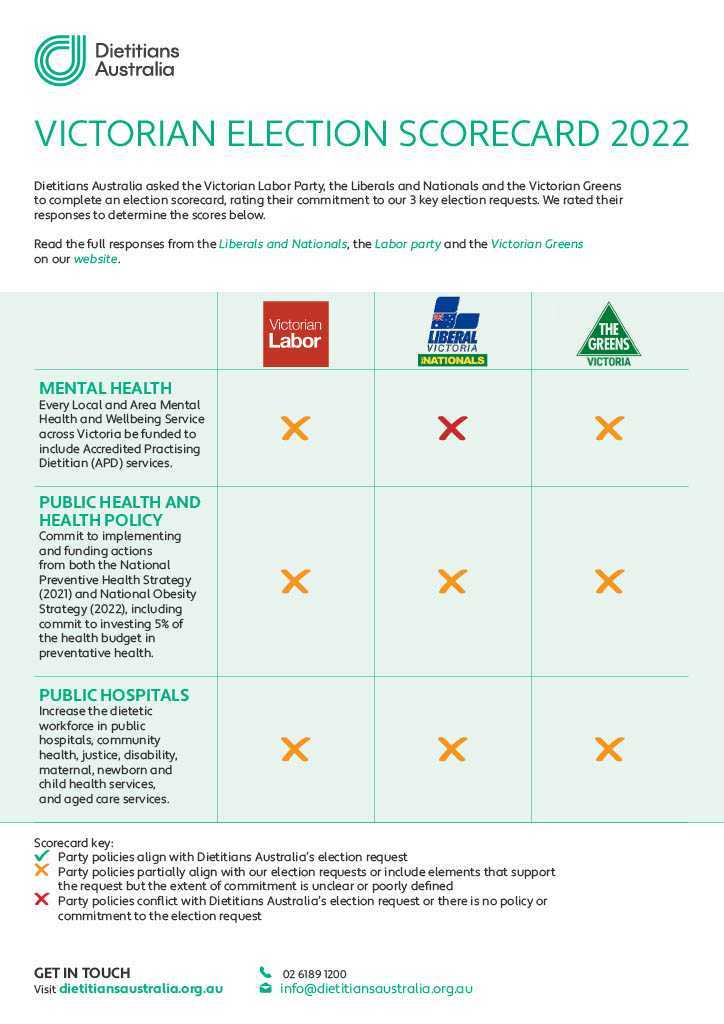 For more, read our media releases: